We've started something here at Diviine ModesTee that we are calling "Diviine Deals". Each week we will offer an item from our product line(s) at a very good deal. I'll be posting these each week here on the blog, but feel free to check our website http://www.diviinemodestee.com also.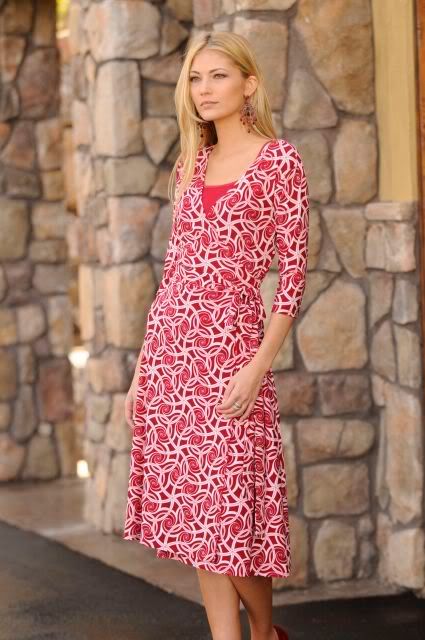 This week's special is: Purchase Carmen at regular price and get free shipping AND a free matching camisole.
The details: Available in Red/Cream (pictured) and Brown/Cream. Only Red, Cream and Cocoa Brown Camisoles are available with this offer. We cannot combine this offer with any other offer or discount. Exchange for size only.
Wouldn't this make a great dress to wear on Easter or Mother's Day? You know it would!