Thursday, April 8, 2010
RUN to your closest Costco and pick up your new
Diviine Modestee
swimsuit! Just last week all of these swimsuits pictured...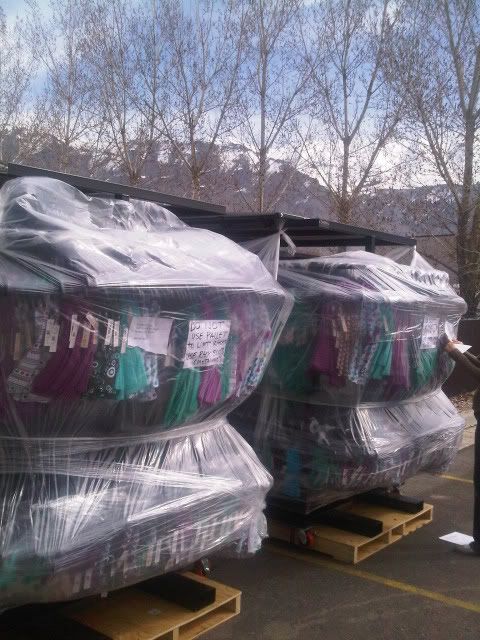 ...were bundled up, as you can see, and shipped to your local Arizona Costco! The swimsuits are discounted through Costco, you should be able to get a
top/bottom for about $59
. These are our same-great-quality-swimsuits that we sell online and in our boutique.
The schedule for Arizona Costcos is:
Tempe: Now
Chandler: now through April 25th
SE Gilbert: May 14-May 23
Glendale: May 28-June 6
Paradise Valley: May 28-June 6
Scottsdale: June 11-June 20
Phoenix: June 25-July 7
Avondale: June 25-July 3
Sadly, this price is only available at Costco and not online or in our local Boutique so don't even ask :) But Utah and Idaho dwellers: we'll be at a Costco near you soon!